We are not currently open due to Covid-19 but we expect to reopen soon. However, Hotel Cascadas directly above the club is open. Keep checking our website and social media for opening date announcements.
Hong Kong Gentlemen's Club, located on the world famous Calle Coahuila.
Take the I-5 South to San Ysidro, CA.
Walk across the US/Mexico border and take a quick taxi ride.
Or use our Free VIP border pickup and drop off service.
Bring Your Passport
FREE parking at Pepe's Parking or valet parking.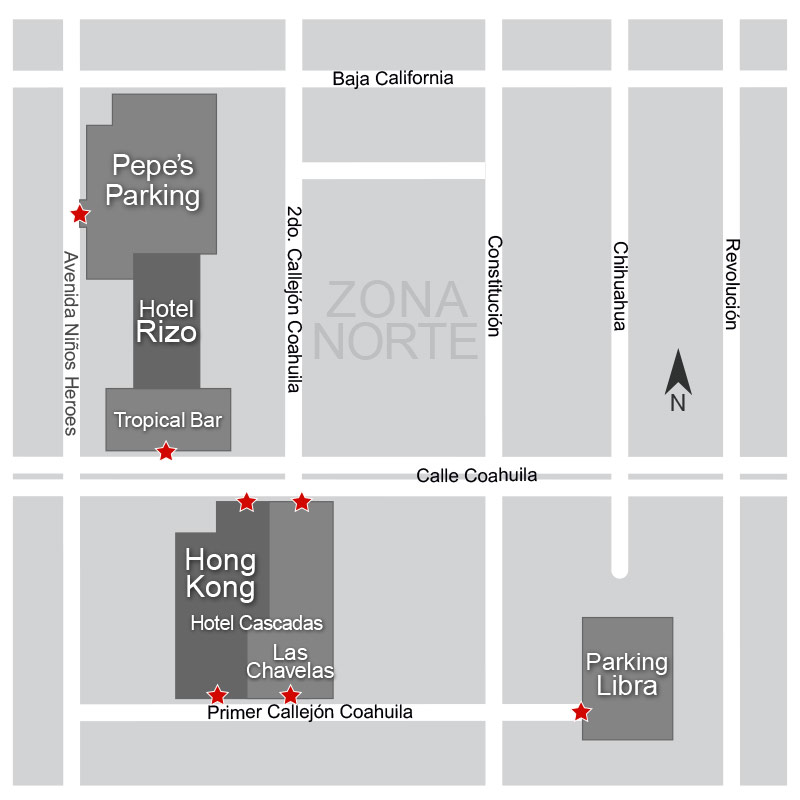 1-877-49STRIP
Doors open at 10am!
All Hong Kong women and models appearing on this website are 18 years of age or older
Copyright © 2021 Hong Kong Gentlemen's Club. All rights reserved. 18 U.S.C. 2257 Privacy & Disclaimer