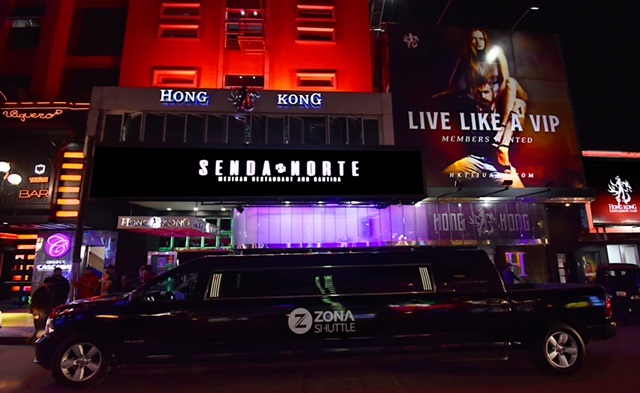 Hong Kong Gentlemen's Club is located on the world famous "Calle Coahuila" (Coahuila Street), only rivaled by the Red Light District in Amsterdam. This zone is considered the Baja Red Light District.
Take the I-5 South to the San Ysidro, CA. Walk across the U.S./Mexico border and take a quick taxi ride to Hong Kong, or use our Free VIP border pickup and drop off service. Don't forget your passport.
The purpose of most visiting Zona Norte is all about the adult entertainment. There are many exciting locations, as well as hotels and restaurants. All these clubs have a plenty of women who are available for conversation and companionship. You will find English-speaking ladies and waiters at these area clubs. All this with a police station in the middle of Zona Norte to insure everyones safety. Take a short cab ride from the US Border and come to Hong Kong Gentlemen's Club. Better yet, contact us for our border pick up service.